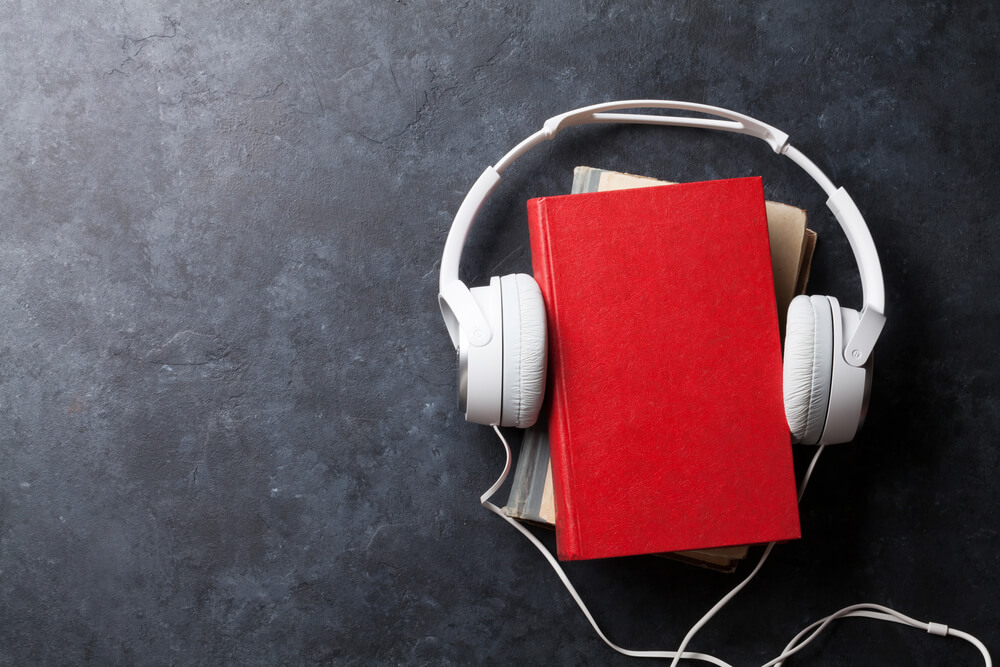 5 Audiobook Production Companies you Should Know
If you're here reading this is likely because you have a book that you want to be transformed into memorable audiobook production. Or perhaps you have a manuscript with the goal of one day getting it published in many forms, including published as an audiobook. If either of those sounds something like you, stick around because you're in the right place.
Finding the right audiobook company to produce your work of art can be a critical factor in the ultimate success of the audiobook once it is published. Because it's such a vital choice, it tends to carry a bit of anxiety. But don't worry because, in this article, we're going to take you through some of the top audiobook production companies to help you choose the right one for you.
Naxos Audiobooks
Naxos Audiobooks began in 1994 by co-founders Klaus Heymann and Nicolas Soames, who shared the goal of providing classic literature stories alongside classical music on CD and cassettes (remember, this was the 90s). They wanted the great literary works of the likes of Homer, Dante, Austen, Shakespeare, and Dickens to be accessible to all and allow the stories of these treasured authors to be remembered in the modern world.
Soon after its birth, Naxos Audiobooks quickly made a name for itself as the go-to for creating outstanding classic works. With notable voice actors such as Juliet Stevenson and David Timson. The audiobook company won several awards for its rendition of Emma by Jane Austen. And Ulysses, by James Joyce. The seamless merging of the voice actors with the story and the classical music got the world's attention.
New Village Press
New Village Press lives by its goal to promote and enrich public understanding and engagement in vital issues that affect our health and overall wellness as a society. Unlike many other audiobook production companies, New Village Press primarily publishes books that help build toward a societal transformation.
Suppose you navigate the New Village Press website. In that case, you will see that they provide future authors with a detailed guide on creating and submitting a prospectus, which is a requirement for them to consider publishing your book, much like many other audiobook production companies. Not only is this helpful, and in many cases, necessary, when submitting a book to get published, but it is also a helpful tool in planning your book in general.
HarperCollins
There isn't a single soul in the literary world that has never heard of HarperCollins. As one of the world's largest publishers and audiobook production companies, it's a household name around here. HarperCollins was once an extremely modest wee pint shop back in 1817 and has undoubtedly grown to the empire we see as today's HarperCollins. Thus audiobook company has publishers in 17 countries across the globe, which they have built up over the last two centuries.
As one of the biggest audiobook production companies, HarperCollins publishes around 10,000 new books yearly, with a combined catalog of print and digital books spitting at a whopping 200,000 titles.
Listeners are particularly besotted with the classic, The Chronicles of Narnia. HarperCollins has published an audiobook version of this tale read by seven different voice actors and narrators, including Patrick Stewart.
Audible
Audible is a name possibly even more widely known than HarperCollins. However, unlike HarperCollins, which started as a print publisher, Audible is and always has been exclusively an audiobook company. Hence the name, Audible.
In 1995, Don Katz created Audible as a way to make books more portable and accessible than ever before. Audible is a subsidiary of Amazon.com and has become popularized as each company has grown. Some say that many of today's audiobook production companies wouldn't be what they are today if it weren't for the publicity and popularization of Audible.
The company continually seeks new authors and titles to represent as they are devoted to producing well-known classic titles and fresh-faced modern authors.
Harlequin
Harlequin is all about bringing representation to the lesser seen and diverse groups in the literary world, for both authors and readers. Harlequin initially focused on publishing books for women, mainly in the romance genre. They have since expanded the types of titles they represent but continue to support female, LGBTQ, and POC authors and characters.
This audiobook company is headquartered in Toronto, Ontario, and offers an array of diverse stories in both print and audio formats.
We hope that you were able to take away a general gist of each of the audiobook publishing companies listed above.
If you're currently looking to get your book transformed into a memorable and engaging auditory experience, reach out to us at Canarit Audiobooks.
Canarit is so much more than an audiobook company; we are about creating listening experiences that rival live-action theatre or the cinematic experience.
From casting to pre-production to recording, let's create an immersive listening experience together!